Attending Physicians at The Laurels of Steubenville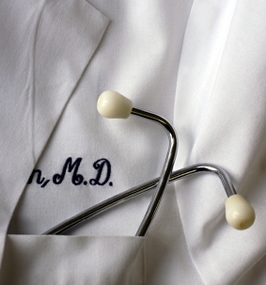 The Laurels of Steubenville is very pleased that many surgeons and attending physicians follow their patients at our facility.
If your physician does not have admitting privileges, our Medical Director or other attending physician will be happy to oversee your care while you are staying with us. If you have any questions regarding your physician coverage, please don't hesitate to contact us at (740) 264-5042. We can assist you to ensure that you will have physician coverage.
The current list of attending physicians at The Laurels of Steubenville includes, but is not limited to, the following:
Shaban Shoshi, MD, Medical Director
Dr. Shoshi is a Board Certified Internist with comprehensive training in Internal Medicine. He has over twenty years of experience, primarily in Outpatient Care, Inpatient Care (Acute and Critical Care), and Long Term Care. He graduated from the University of Kosovo/Former Yugoslavia and completed his fellowship at the University of Medicine and Dentistry of New Jersey. Dr. Shoshi is affiliated with Weirton Medical Center, and currently has offices in Weirton and Steubenville. Dr. Shoshi was born in Kosovo, but currently resides in Wintersville, with his wife and three children. He enjoys jogging and computers. Dr. Shoshi is also fluent in Albanian, Serbian and Croatian.
Augusto Fojas, MD
Sanjay Gupta, MD
William Johns, MD
Amar Khurana, MD
Francisco Lopez, MD
Jasbir Makar, MD
Ramana Murty, MD
Indubala Murty, MD
Siripurapu Prasad, MD
Saieed Saieed, MD
Atul Shah, MD